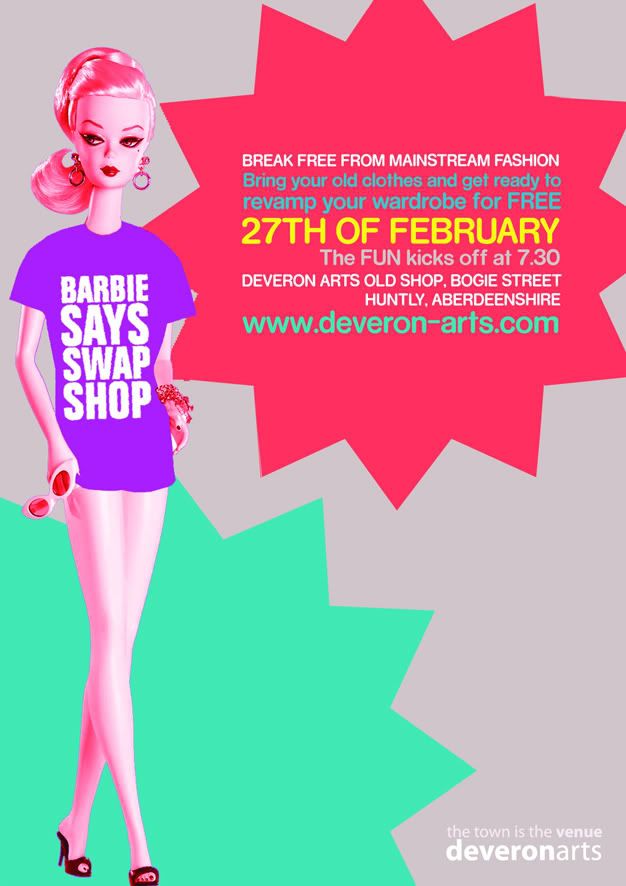 Barbie Says Swapshop will give you a chance to REVAMP your wardrobe whilst escaping the clutches and monotony of the high street corporate dragons. With the credit crunch in full flow it can be a wise choice to hang onto those pennies for a rainy day, but you can still LOOK GREAT WITHOUT SPENDING A SNOWFLAKE.
Break free from mainstream fashions by bringing any old garments and accessories you have lying around in the house. Then exchange them, along with your memories, for something new and exciting!
Come along on Friday the 27th of February to the Deveron Arts Old Shop (Gaulds Greengrocers) on Bogie Street, Huntly (An hour north of Aberdeen). The fun starts at 7.30pm and everyone is welcome.
Give us a shout if your coming! xx